Nicecobra, 63
it's been a while

Ancaster, Canada
Find Other Singles In
Canada!
Ad Partner
Ad Partner
Ready for a New Adventure in Life
I am a physically fit Vegan. I love to laugh and enjoy the company of others who are like minded when it comes to our planet. I am looking for a man who will treat me like a queen and in return I will treat him like a king. I want someone who prides themselves on not only their appearance, but on how they treat others. Compassion is a rare gift to find these days. Physical fitness is important to me and it should be to anyone that I am with. I hope that my fit will also go to the gym with me.
Looking for
Hobbies & Interests
acting, baking, board games, cooking & recipes, fleamarkets, gardening, history, killing zombies, movies, music, nature, naturism, painting, photography, reading, science, sculpting, sewing, sports, wine tasting, writing
Their Body Type
athletic, average, bodybuilder, fit
Movies
action, comedy, fantasy, horror, psychological thrillers, sci-fi
Orientation
asexual, straight
Eye Color
gray, green, hazel, black, blue, brown
Hair Color
a little gray, auburn, bald, black, blond, dark brown, light brown, red, white / gray
Their Ethnicity
African American, Biracial, Caucasian, Hispanic / Latino, Inter-racial, Mixed Race, Native American, Other
Relationship
divorced, single, single - never married, widowed
Have Kids
no - do not want kids, yes - grown and out of the house, yes - single parent home
Their Education Level
Bachelor's Degree, college grad, currently in college, Doctorate, graduate school, high school grad, Master's Degree, post-Graduate, some college, some high school
Profession
Agriculture / Farming, Artistic / Musical, Banking / Financial Services / Real Estate, Construction / Craftsman, Education / Academic Research, Entertainment / Media, Journalist / Writer, Legal Services, Manufacturing / Distributions, Medical / Health Services, Other, Plumbing / Electrical / Contracting, Politics / Goverment / Military, Sales / Marketing, Technical / Science / Engineering, Transportation / Trucking
Income level
that's private
Do they smoke?
no - will not date a smoker
Do they drink?
no, socially, wine
They currently live
alone, with pets
Socially, they are
better in small groups, class clown, comic relief, home body, shy at first, but warm up quickly, social butterfly, the life of the party
Food Related
Raw Food, Vegan
Personality
activist, extrovert, fun loving, intellectual, jock, loner, nerd, professional, romantic
Individuality
actor, actress, artist, farmer, paranormal believer, pirate at heart, rocket scientist, sculptor, superhero, superhero sidekick
Religious Views
Agnostic, Atheist, Buddhist, Catholic, Christian, Jewish, Not Religious, Not Religious, but Spiritual, Pagan, Wiccan
They are looking for
friends only, relationship, romance
Their Sign
i don't believe in zodiac signs
Pets
Cat, Dog, Farm Animals, Pot-Bellied Pig, Snakes, Spider, Turtles
Music
Rock, Soul, Hip Hop, House, Jazz, Motown, Pop, Post Rock, R and B, Reggae
Hair Style
bun, buzz cut, crew cut, curly, flattop, shaved head, short hair, straight
Fitness & Sports
bodybuilding, cycling, hiking, rowing, swimming, walking, weightlifting, working out, yoga
Health Related
acupuncture, cancer survivor, chiropractic, detoxing, herbalism, holistic treatment, homeopathy
Languages
English, French
My Photos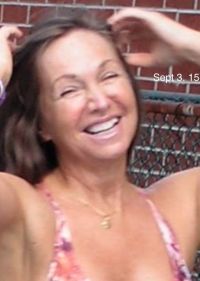 NO STINKY DATES Amazon Ads
Find Other Singles In
Canada!
Ad Partner
Ad Partner











NO STINKY DATES Amazon Ads




Vegan Related
Vegan Chat Sites
Vegan / Vegetarian Dating
Online Dating Sites
Webcam Sites
Personals / Chat Sites
Miscellaneous Sites
Funny Sites